Power BI
I love making stuff in PowerBI, including custom visuals. See here for a few examples of things I have built.
I've also made a video showing how to do a few cool things in Power BI... see dashboard created in the video here.
If you want me to build something for you, get in touch.
NZGrapher Usage Data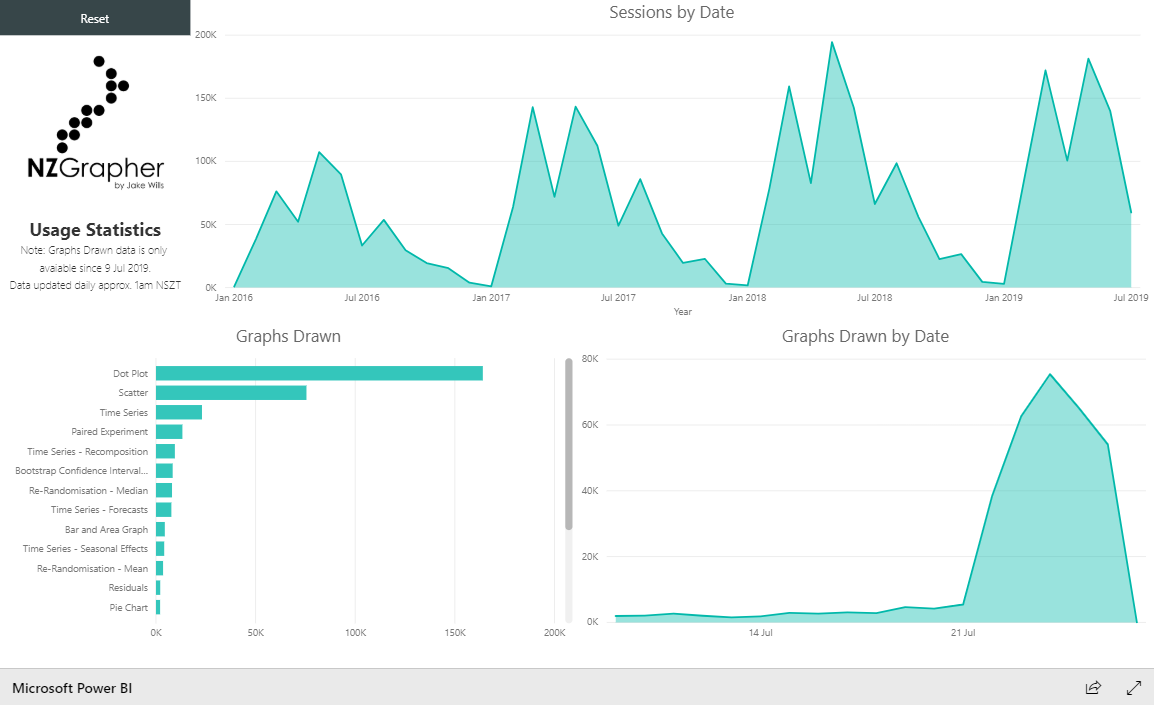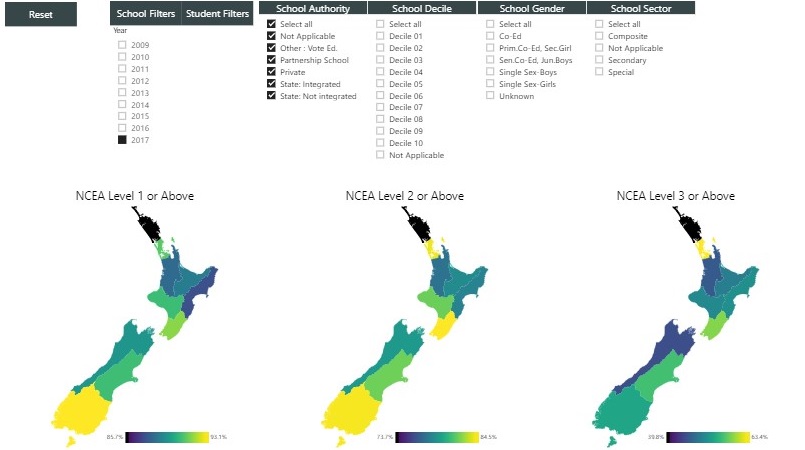 See second page for custom map visuals. Also published on 
Education Counts
NCEA Statistics - Up to 2020 Data - Using Public Data from NZQA
Which SMS Schools are Using - As at July 2021 - Data from an OIA Request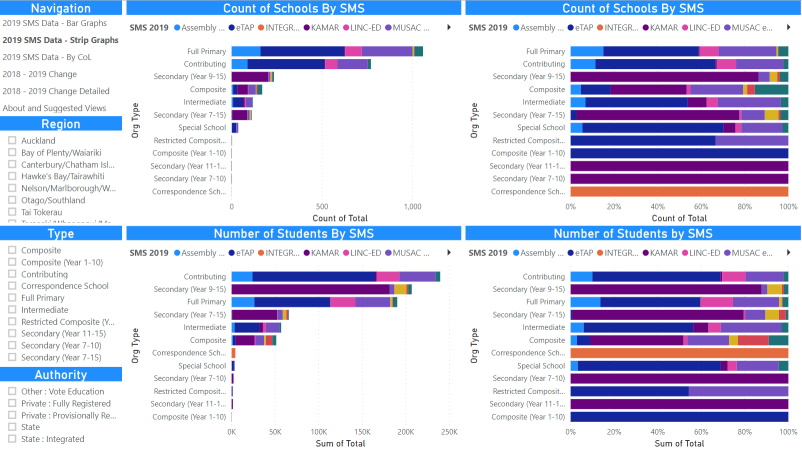 Students Enrolled In - As at July 2018 - Using Public Data from Educaiton Counts